5 Ideas for Kids' Free Time during Holidays
5 Ideas for Kids' Free Time during Holidays
The Holiday Season is here, and before you will know the little tykes will have more time than they can handle. 
We talked about the specific genre of attention that the kids actually want, need and appreciate in our previous article. And now that the holiday season is here and kids' attention is more focused on eating up at our patience bowls than any other time, let's plan for some activities which will keep them satisfied and thus keep us as sane as parents can possibly remain.

So go ahead, pick up any of the following roles and grow into the different persona of the holiday parent.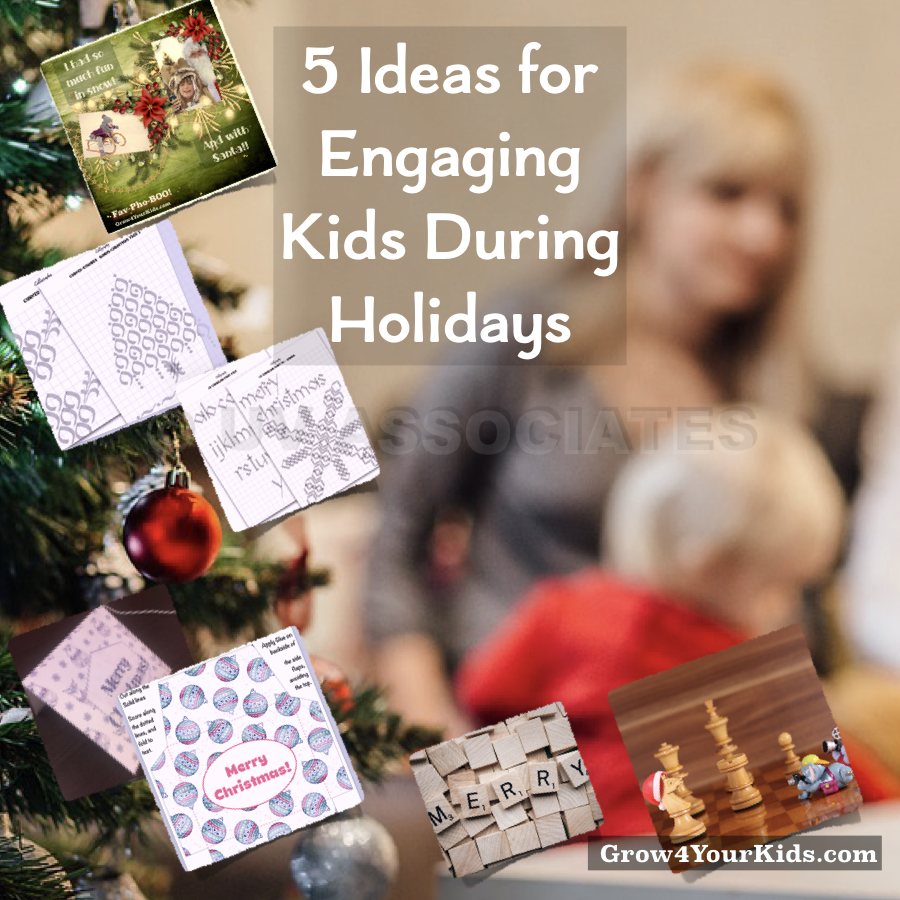 The Craft Maniacs.
Now many parents will sigh (out loud) just taking a look at this one — Not our cup-of-tea this one. But honestly, it really doesn't matter if you simply are not good at craft yourself.

One misconception that many people have is that you have to make something perfect, or at least acceptably graceful while doing craft projects with kids. If you also think that way, you are just suffering from "The Useless Striving from Excellence while Distracted from the Real Target" disorder. 

Now don't go about searching for this one. We just love to make these up. 

You basically have to remember all the time, that you are actually in it for the enjoyment. For kids' enjoyment to be precise. And Kid simply love to play with glue and paper and all kinds of messy adventures you venture while doing the craft. 

What you can do? Well, all sorts of decorations for holiday, and include some best out of waste ideas so that kids can get into this much-required habit of best possible waste management, recycling, and refurbishing.  

Apart from decorations, you could create useful stuff like envelopes. Kids will love it and feel adorably proud while telling grandmom that this years holiday greeting is being sent in an envelope which they created with their own little hands.

Did you know Grow4YourKids has a store at TPT? We have created a complete set of Christmas Envelope templates, here is the link.
Christmas Envelope Templates at our TPT Store.

While the above is a paid product, you could enjoy some for free too! Consider this as a Christmas present from us. Some are having embellishments that will make the envelope pop along with you LO's eyes.
Sample Christmas Envelope Templates from Grow4YourKids.com

The Puzzle Crackers.
Trying to solve a few puzzles with your sweetie pies will serve many purposes. First, you will know you are still in the game. (Face it, we start doubting whether all those brain cells are getting just too accustomed to the specific day jobs we are having.) And your brain will get some much-needed exercise. Second, the kids will see you trying hard and failing too, and learn that it's okay to fail and get frustrated. And that you are but a human end of the day,  not the supermom or super dad, who does get frustrated when things don't go his or her way. Very often, parents want to show just their best side to their kids. That might result in misconceptions, an illusionary persona of yours that might be seriously deceptive.

Kids will also see you persevere, and will understand that something that's good* will not be easily achievable. Trust us, this would be the best in everyone's interest since they learn more far more from observing you rather than from what you consciously try to teach them.

Coming soon on Grow4yourkids.com: word hunt puzzles you will enjoy solving with your kids!

*Of course, if the puzzles are too easy for your level, or your kiddo is too tiny, you could pretend to have some difficulty in solving it.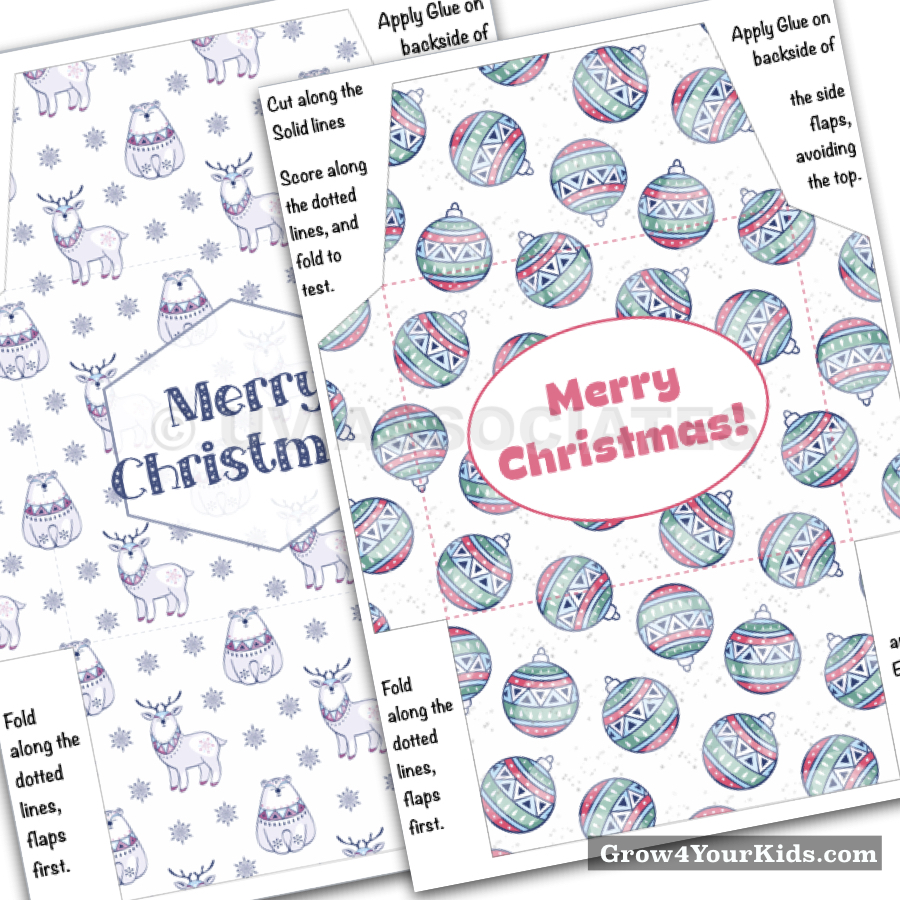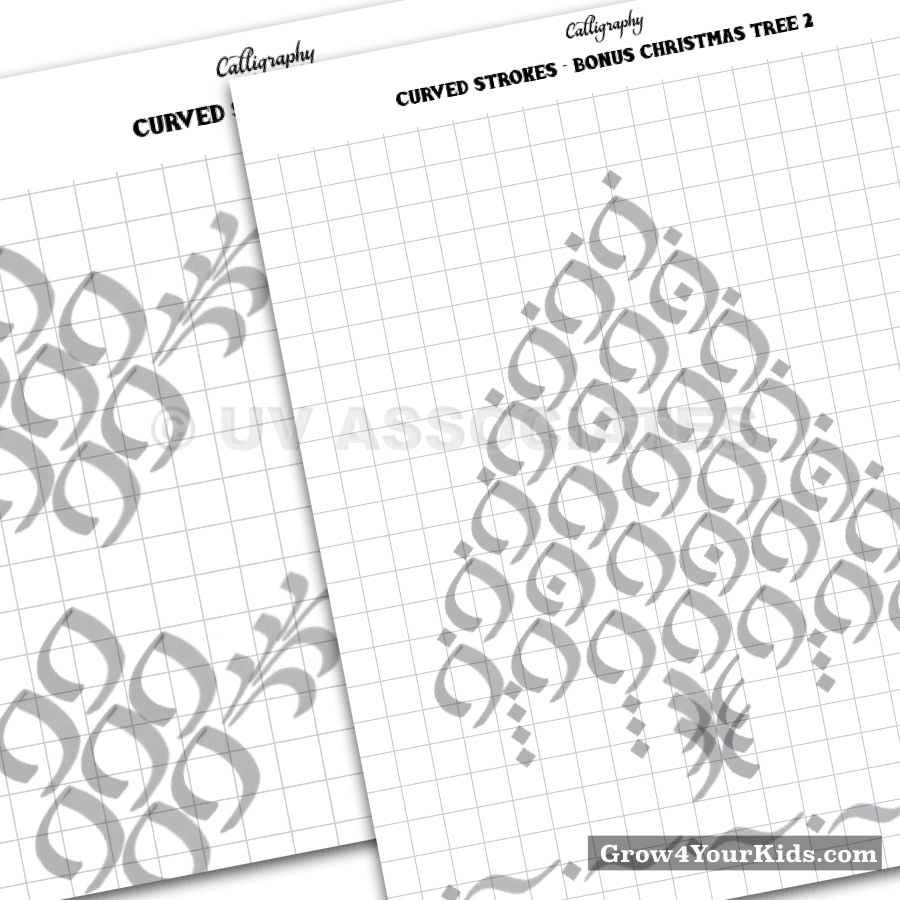 The Classic Calligrapher
Well, that one's a classic, true, but you won't believe the numerous potential benefits of taking this up with your child. Modern Calligraphy comprises brush lettering and using nibs with varying pressure strokes, but it could a tad complex for very young children. What we are recommending for tiny kids is Chisel Marker Calligraphy - classic chiseled strokes with sketch pen styled marker pens which are quite sturdy and less messy when compared to another medium.

More often than not, mothers complain that children are unable to focus, they don't want to sit to write at all, that their handwriting improves on putting some effort but then deteriorates again after a while. 

Calligraphy could help with all this. Most children find colors fascinating and on top of it stylized letters excite them enough to forget their dislike for writing.  So now you have an inspired child, for whom enjoyment would be a return on the investment of her/his precious time. As a result, he would not mind so much sitting down to finish off the worksheets.

A teacher dealing with 1st to 4th graders told us:

"Kids as high as 4th standard sometimes face problems with drawing straight lines. Their strokes are jerky, their confidence is shaky, and leave aside the aesthetics of it, sometimes the handwriting is so bad, that kids have difficulty understanding what they have written."

With time, illegible handwriting would create bigger issues. That's because typical handwriting improvement classes don't focus on inspiring the kids. The effect, thus, is temporary.

Calligraphy doesn't only ensure, that the kids are inspired enough to bring lasting improvement in their handwriting, but also help with the motor skills.

But remember, the chances of success of this project is high if they see parents taking an interest in the activity. It's okay if you are not that good, kids do get a kick out of beating you at something. Let them enjoy the ride.

We used chisel marker calligraphy in our last summer camp and had designed some worksheets to aid the learning as well. The excitement of kids surpassed our expectations.

In fact, we found this whole idea so inspiring and useful and exciting, that we created a whole set of worksheets. After all, with the increasing popularity of brush marker Lettering, aka Modern Calligraphy, it is not easy to find quality resources to learn Classic Chiseled Strokes Calligraphy.  
Complete Bundle - Classic Calligraphy Chiseled Strokes (Straight, Curved, Alphabet) at TeachersPayTeachers

There are separate purchases available for Straight & Curved Strokes too. And a dedicated product to the Le Chiselon Font, which is our own design. Of course, the bundle is an economic choice.

We also created a sample for our readers, so that you can try it out before purchasing the entire bundle. 
Classic Calligraphy for Kids - A Sample with 8 Worksheets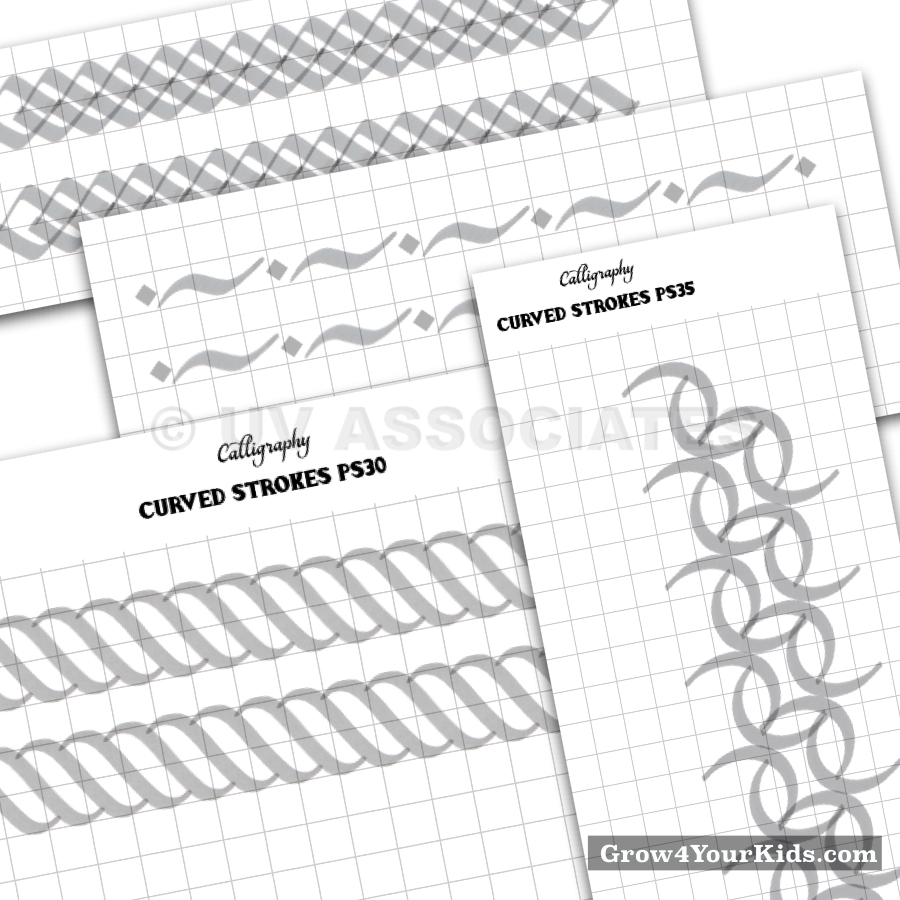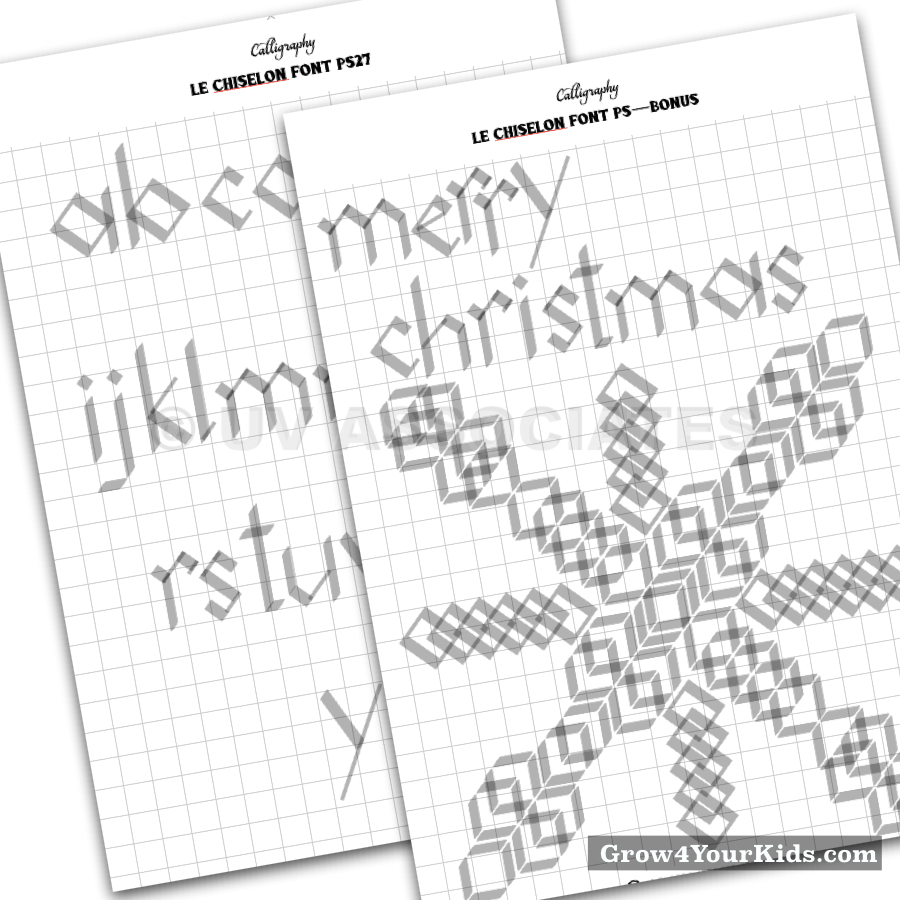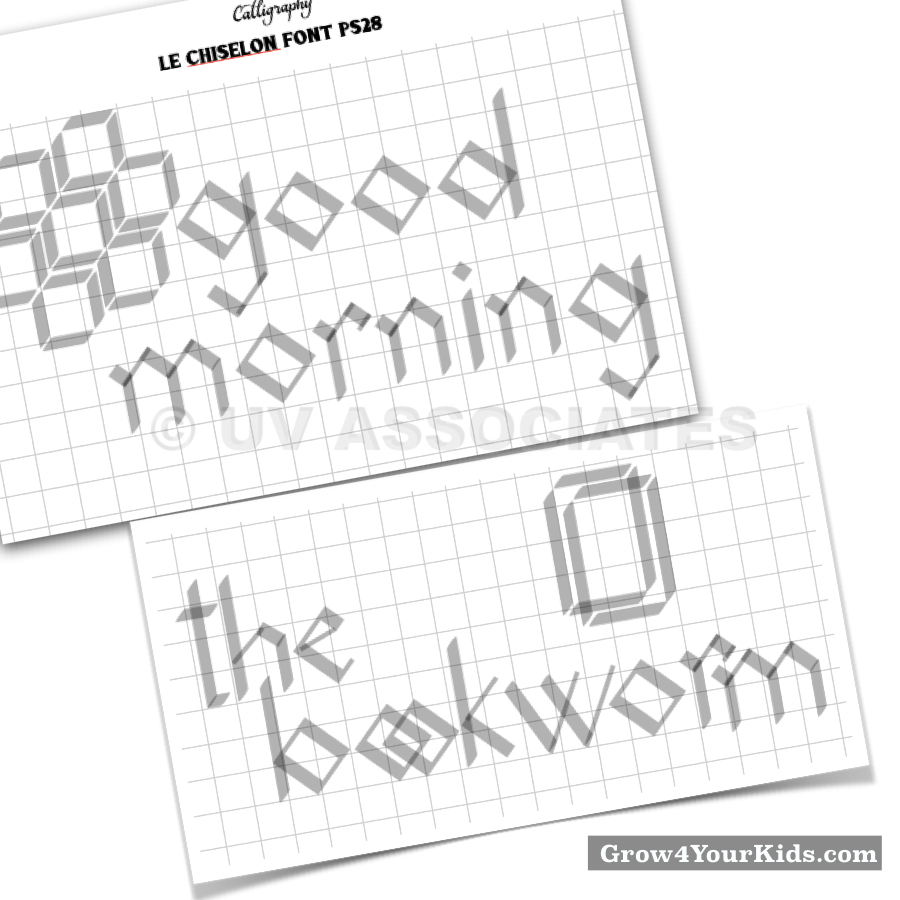 Fav-Pho-Boo Makers!
Favorite Photos' Book is what that silly acronym stands for. After all, that's what childhood is about. Cherish this silliness with them.

So here is what you will be doing. Sit with your kids and choose the favorite pictures from last year's holiday season. Or any other event, for that matter. Then you strike a deal with them. They have to write 2-4 lines (depending on their age) about the picture they want in the photo book! You could help them with the phrasing of course, but let them don their creative head and come up with some unique original ideas.

Then you paste the lines in this scrap bookish photo book along with the respective picture. Your kids would love it for sure. If they have mastered Calligraphy, you could ask them to write the creative captions with their chisel markers of course. 
The Game Creators
Create your own fabulous and adventurous game board with your kids! Include your favorite Christmas characters, and insert some reward blocks and some pitfalls. Play using dice, or a spinner or maybe by flipping some number cards. Anything works as long as the kids are able to enjoy. Stay tuned, we might even cook up some ideas and create a game board for you.

Hope you enjoyed this read, and that you will find something interesting to do along with your little angels, or little tykes, or little monsters, whichever you find fit-looking through the loving eyes of parents.

Wishing you a joyful holiday season.

Hail Sanity! Happy Parenting!